We would like to introduce ourselves as manufacturers of all kinds of stainless steel kitchen equipment, steam equipment, steam boilers and refrigeration units. We also specialize in LPG lines, steam lines, exhaust systems and fresh air supply systems. With our rich experience in this profession, we have created a niche for ourselves in this competitive world of the food industry.
Our team of experts is constantly researching and developing new and innovative products to meet the evolving needs of our customers. We use high-quality materials and state-of-the-art technology in the production process to ensure that our products are durable and reliable.
Our customers can rely on us for timely delivery and excellent customer service. We offer flexible payment options and provide installation and maintenance services for our products.
We are committed to providing the best possible solutions for commercial kitchen equipment to our customers. Contact us today to learn more about our products and how we can help you streamline your kitchen operations.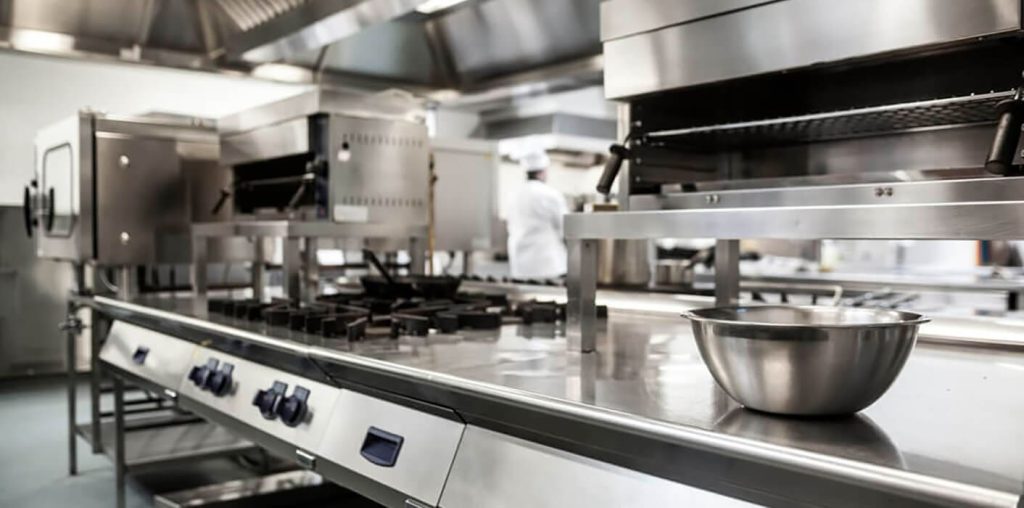 Commercial kitchen equipment manufacturer
With more than ten years of experience, we understand the requirements of our customers and offer an appropriate solution. A wide range of products, i.e. a complete solution for commercial kitchen equipment for all kinds of needs.
We specialize in the production of commercial kitchen equipment. Part of our products are broilers, water baths, heated plates, ovens, carts, hot boxes, pickup counters, heated plates, lunch frames, aid counters, sweets display cases, glass display cases, pizza counters, kitchen baking display cases , coolers, sinks, storage racks and a wide range of hotel inventory.
Almost time involved in the production of commercial kitchen equipment has helped us become more stable and trustworthy in the market.